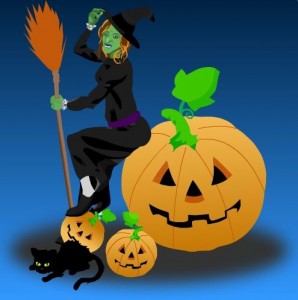 Image: SMART Notebook Gallery Image
A little early, but I will revisit this blog post later.  I have uploaded some SMART Notebook documents which I have created. You may download them and use them for educational purposes. I have also included a short video explaining elements of the Notebook documents.

Hal_Hist_JVillis (updated 24/10)
EY_Hal_JVilis
Hal_Exp_JVillis
Hal_Pyt_Th_JVillis
Halloween Attendance Notebook By CLandry
Halloween Adjectives By N deBettencourt
Revolting Recipes Comprehension (scroll half way down column on right)
It's Fall (SMART Exchange)

The science experiments were based on Steve Spangler's Science website, this is a great website with experiments and video footage! The animations came from Heathers' Animations. You may also like to check out the online Halloween sites below:
Meddybemps Pumpkin Patch
Virtual Pumpkin Patch
Virtual Haunted House
Carve your own virtual pumpkin
Watch the video below and then invite students to write their own procedure for a spell.