Science 360 Video is available free online or you can download the free iPad app. Science360 gather the latest videos provided by scientists and other sources in order to provide an online library for anyone to access for free. The feature of this website that stands out from others is that each video is embeddable. This means you can put any of the videos on you own blog, website and/or social networking pages. Just like I have done below:
The videos are suitable for middle primary students right up to secondary students.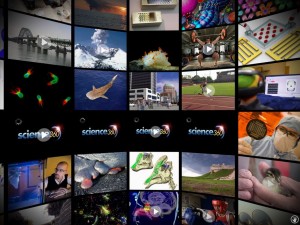 The Science360 iPad app is also sensational. However, it does require internet access and it chews through a lot of data! For Android users, the Science360 video app isn't available but you can download the Science360 Radio app. It isn't visual like the video app but if they have created the radio app, Science360 might create the video app too?