There are two Appolino iPad  Math iPad apps. They are called Plus & Minus, Numbers and Sets . You can download a free version for each which gives you nine games to choose from for each app.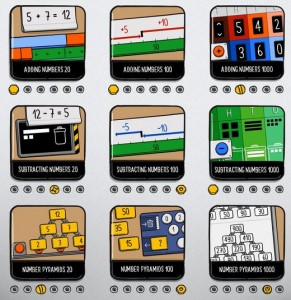 The Plus & Minus app (pictured to the left) allows students to explore addition and subtraction using a range of numbers (0-1000) and integrates blocks, number lines and value charts.
The Numbers & Sets app allows students to explore number through sorting, building and completing numbers.
Please note, Appolino apps are not optimised for the iPad mini. The apps may work, but will be limited in functions. Not available for Android.
Interested in attending iPad or Tablet teacher training? Click HERE