Listen to the two audio files below:

The audio files were created using a free app called GarageBand.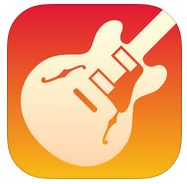 Madeleine Hunter, a student teacher, invited students to write a sentence (ie fun fact) and then line up. Each student took it in turns to read their line, one after the other. Then students were able to add sound effects. The original file format of the audio recording is .m4a. I needed to convert the audio files to a .mp3 file in order to share on our class weebly. I currently use clip converter to convert files.
However, if you are simply wanting students to record audio files you don't need to worry about converting files. Students were then able to share their audio files with their parents and use them as revision for their Science test. Madeleine also created a word document which has images showing you how to use GarageBand.
GarageBand_Instructions_MHunter