To get students to build a roller coaster using pool noodles and marbles, would be a great activity to integrate into a secondary Physics class. It has loads of potential as a STEM activity (pun intended) if integrated with other subjects, for students to understand the concepts of potential and kinetic energy (the video tutorial on how to do this is at the bottom of this blog).
However, this week, I had just finished a digital technology unit with my Year 7's and there was one week until holidays, so I didn't want to start a new unit. Instead I used this activity, not to teach the Physics, not as a STEM activity, but to engage my students in problem solving and team skills.
Before I used this with my students I asked my daughter to give it a go a home to see if it works. My daughter is 11 and proved it was achievable.
Then I tried it with my year 7 class and here are some of their creations: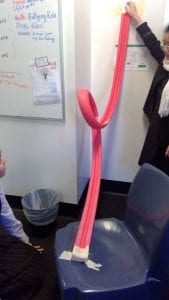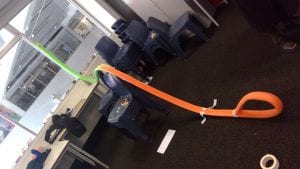 Below is a video showing you all the things you need and it explains how to run the activity. Note, you don't need to glue the tubes together, they stay together with masking tape.