"CodeBug is a cute programmable and wearable device designed to introduce simple programming and electronic concepts" (source).  As with the BBC Micro:bit (previous blog link),  CodeBug can display graphics and text, and has touch sensitive inputs. It is easily programmed using an online drag and drop interface. So which is better, CodeBug or the BBC Micro:bit?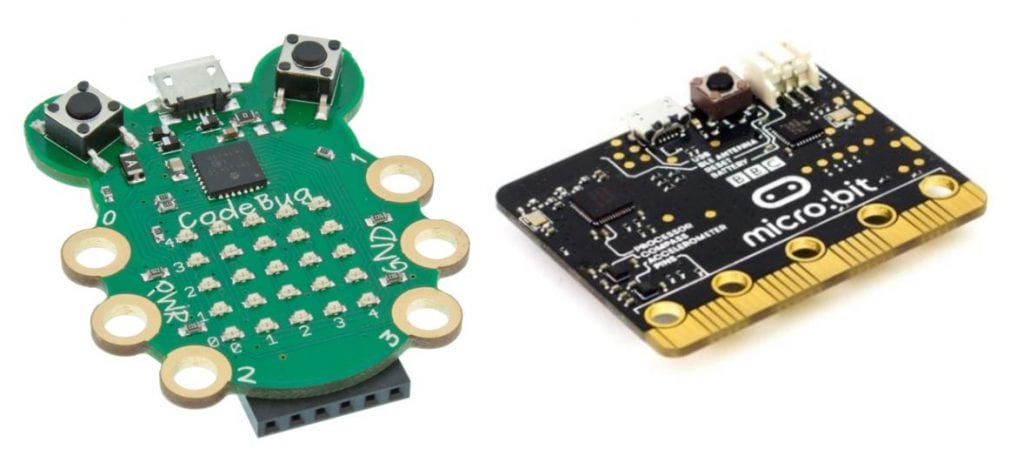 Well, to begin with, both the CodeBug and the BBC Micro:bit are very comparable in price, both are affordable boards which you can purchase for around $25 AU. They can both be powered using batteries. CodeBug has a small round watch battery attached to the back which is nice and compact, whereas the BBC Micro:bit has a larger battery pack which is connected via an external connector.
In terms hardware, according to TechResort (2017), the BBC Micro:bit wins in terms of hardware. For a video comparison follow this link. A similar comparison was made by Impulse Labs in 2016. Follow this link for a chart comparing the two boards.
So what is my advice? Either are great. However, if you don't have either, and are trying to decide which one to go for, I'd choose the BBC Micro:Bit.